Best Quran Recitation Course with tajweed
Are you looking to learn Quran recitation? Look no further! We offer comprehensive Quran teaching online with Tajweed for beginners of all ages. Tajweed is a convenient & accessible start that allows individuals to study and understand the Quran from the comfort of their homes.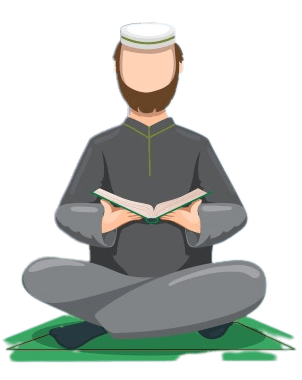 Learn to read Quran with Tajweed Rules
Tajweed refers to the proper recitation and pronunciation of the Quran, and this online platform ensures that students learn and apply Tajweed rules accurately.
With experienced Quran teachers and personalized one-on-one lessons conducted via video conferencing, students can enhance their Quranic recitation skills & deepen their understanding of the Quran's teachings
At the Quran Recitation course, we are dedicated to providing an exceptional learning experience for our students. Here's why you should choose eQuran Tuition for your Quranic education
Experienced Quran Teachers
Our highly qualified and experienced Quran teachers are committed to nurturing your learning journey, ensuring effective learning, and adequately reciting the Quran.
Convenient Online Classes
Learn Quran from the comfort of your home at your own pace and schedule. Our
online Quran classes
eliminate the need for travel, allowing you to learn whenever and wherever you want.
Tajweed is the art of reciting the Quran with proper pronunciation, intonation & rhythm. Our expert teachers specialize in teaching Tajweed, allowing you to develop a musical and accurate recitation.
Our structured curriculum caters specifically to beginners, providing a clear & gradual learning path. We focus on building a solid foundation in Quranic recitation, ensuring a systematic & comprehensive learning experience.
Flexible Learning Options
We understand that every learner is unique. That's why we offer online Quran classes for kids, adults & ladies tailoring the learning experience to suit your age, level, and goals.  We have the right program for you.
Experienced Quran Tutors in the USA
Our highly qualified and knowledgeable Quran teachers will guide you through the course, providing personalized attention and feedback to help you improve.
Learn the rules of Tajweed & understand how to apply them in your recitation. We'll teach you how to recognize & pronounce Arabic letters correctly.
Discover the beauty of Quran and learn to read with Tajweed through Hadar & Tarteel techniques. Our Course will teach you how to recite with proper rhythm, melody, and melodiousness.
Understand the appropriate length & stretching of harakat (vowel marks) in recitation. We'll teach you when to elongate or shorten vowels, maintaining the correct rhythm & pronunciation.
Learn the proper places to pause or continue your Quran recitation by the rules of Tajweed. We'll guide you through the appropriate stopping points & provide insights into the significance of each pause.
One Week Free Online Quran Classes
Dive into our 1-week free trial classes to experience the brilliance of our online Quran classes in the USA. You pay only when satisfied with our free trial classes.
Discover the difference in our teaching approach, connect with our passionate Quran tutors, and witness the transformative impact on your understanding and satisfaction.
Fill out the form and we will be in touch in 24 hours.