Online Noorani Qaida Course
Welcome to the Noorani Qaida Course, your gateway to learning the best Quran teaching! We offer top-quality online Quranic education for all ages & skill levels. Our experienced Quran tutors guide both beginners & advanced learners in mastering their Quranic studies.
In our Noorani Qaida course, students learn Arabic alphabet recognition, writing, and pronunciation. They practice joining letters to create words, reading simple sentences & focusing on accurate pronunciation.
Noorani Qaida also incorporates diacritical marks, known as "tashkeel," which indicate the proper pronunciation of vowels & other phonetic aspects of the language. By understanding these marks, students can accurately read Arabic words & sentences.
Learn Quran Online with Ease
At the Noorani Qaida Course Website, we believe reciting the Quran should be accessible and convenient. Our innovative online learning system allows you to learn from the comfort of your own home, eliminating the need for travel or fixed class schedules.
Our qualified Quran teachers are dedicated to providing personalized attention to each student. They'll guide you through the fundamental aspects of Recitation, Tajweed & Noorani Qaida, ensuring that you develop a strong foundation in Arabic alphabets & pronunciation.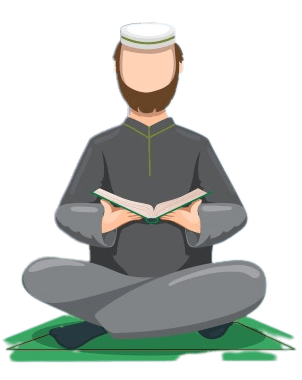 Why Choose Our Noorani Qaida Course
for Learning
Our Noorani Qaida Course offers a
comprehensive curriculum
to equip you with the knowledge & skills to recite the Quran accurately.  We cover the Arabic alphabet, pronunciation & the rules of Tajweed
 of Quran
. Following our structured Course will gradually build your understanding of the Quran & its recitation.
Expert Teachers To Learn Quran Online
Learning from experienced teachers can make a significant difference in your Quranic education. At the Noorani Qaida Course Website, we have a team of the best Quran teachers who are skillful in teaching online and possess deep knowledge of Tajweed and Noorani Qaida.
Interactive Learning Environment
Active participation leads to effective learning. Our top Quran classes offer an online interactive learning environment where you can engage with the teachers & fellow students. You'll actively learn through our live video sessions, interactive exercises &  fostering a deeper understanding of the Quranic principles.
We recognize that everyone has different commitments & schedules. That's why we offer flexible scheduling options for our Noorani Qaida Course. Whether you are a student, a working professional, a parent, or someone with a busy lifestyle, you can find a suitable time slot for your
online Quranic teaching
.
To maximize your learning experience, we maintain small class sizes to ensure personalized attention for each student. Our teachers will closely monitor your progress, identify areas for improvement & provide tailored guidance to address your specific needs.
Join Our Online Quran Classes Today!
Embark on a transformative journey of learning the Quran by enrolling in our Noorani Qaida
online course
. Whether you are a parent seeking Quranic education for your children or an adult looking to enhance your recitation skills, our programs cater to students of all ages & backgrounds.
One Week Free Online Quran Classes
Dive into our 1-week free trial classes to experience the brilliance of our online Quran classes in the USA. You pay only when satisfied with our free trial classes.
Discover the difference in our teaching approach, connect with our passionate Quran tutors, and witness the transformative impact on your understanding and satisfaction.
Fill out the form and we will be in touch in 24 hours.